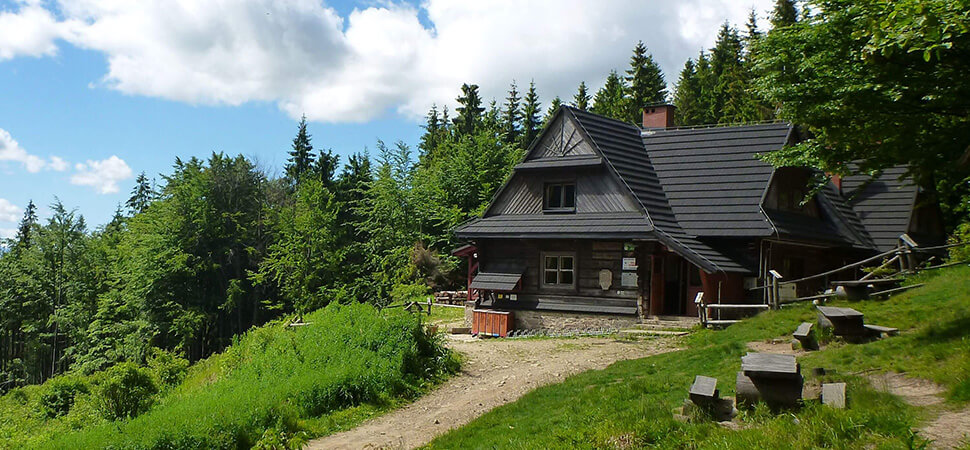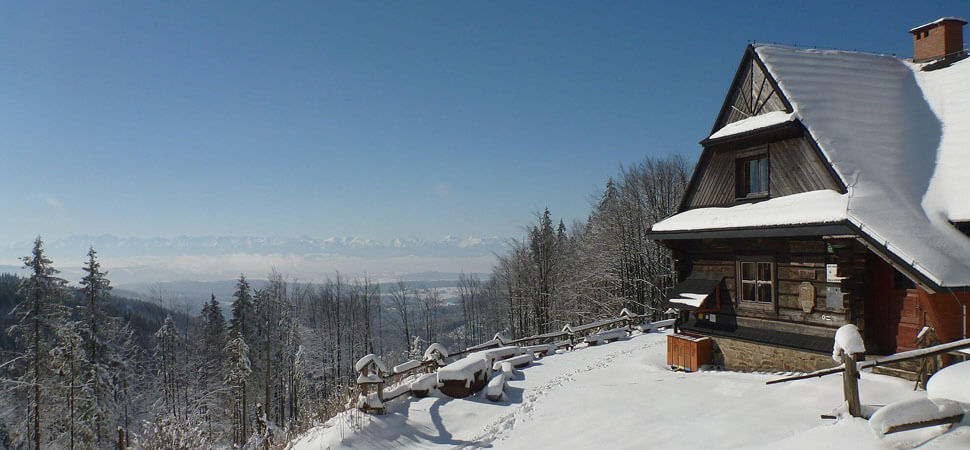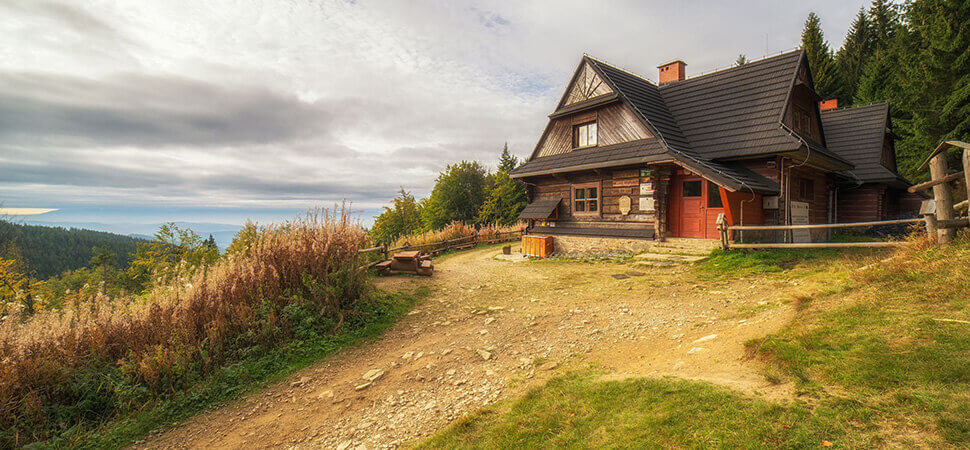 Summary
The mountain tourist hut at Hala Krupowa is located in the south part of Poland - in Beskid Żywiecki. You can find us between Jordanów, Zubrzyca and Zawoja - about 10 km north-east from Babia Góra - the highest top of Beskid Żywiecki. Precise location of our hut is shown on the map below.
Hostel at Hala Krupowa is open all year round. We offer 38 places in twin, four-person and dormitory rooms. All rooms are cosy and prices are really attractive (see below). Board in our hut is tasty. You can choose between accommodation with full board, half board or self-catering. We invite both: individual tourist and groups.
Surroundings of our hostel are exciting for backpackers. Excellent for mountain hiking and biking. Perfect for birdwatchers and photographers. Ideal for lovers of calm skiing. Landscapes are really scenic and fascinating. Mountain tracks are beautiful and unusual, moreover not to difficult or tiring. To reach the mountain tourist hut at Hala Krupowa you can choose between really great deal of diverse tourist trails.
The nearest railway station to Hala Krupowa is in Osielec. It is a small station. Fast trains do not stop there! From Osielec to Hala Krupowa you ought to hike at first along green, then red marked tourist path (see below). It is quite a long way: about 3 hours up. During the winter, in the deep snow it can take even 6 hours. If you are going to have heavy luggage, we suggest that you choose a bus or minibus from Krakow to Jordanow, and then a bus to Sidzina Wielka Polana. The shortest tourist path (black signs) to Hala Krupowa leads exactly from Sidzina Wielka Polana (the last bus stop).
We hope to meet you not only in the Internet!
Hosts of hostel at Hala Krupowa -
Maria and Eugeniusz Ogrodowicz ACCOMMODATION
* double room with toilet: 39.00 PLN per person per night
* double room: 34.00 PLN per person per night
* 4 - bed room: 33.00 PLN per person per night
(there are 2 such rooms in our hostel)
* 10 - bed room: 27.00 PLN per person per night
* 16 - bed room: 25.00 PLN per person per night
- linen: 9.00 PLN for set
- full board: 39.00 PLN per person per day
- partly board: as in our menu
- discounts for groups
- we are sorry but we do not accept credit cards